Giro Flurry - White/Blue - 50 cm - 57 cm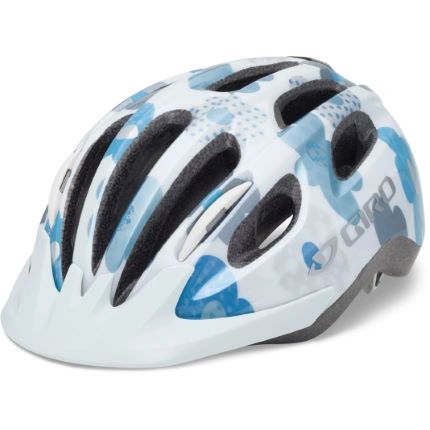 Giro Flurry - White/Blue - 50 cm - 57 cm
A great helmet that kids love. Looks great and available in a range of colours to suit all. Excellent head protection and comfort for their trips with mums and dads.
In-Mold Construction In-mold construction fuses a tough polycarbonate outer shell with the helmet's impact-absorbing foam liner. The fusion process allows Giro to sculpt better ventilation systems, so In-mold helmets can be lighter and cooler than traditional helmets.
Acu-Dial The Acu Dial system combines single-handed adjustment with a full fit band that brings a quick, sure ponytail-compatible fit in their line of Universal Fit helmets.